– partial client list –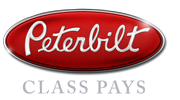 PartSnap is a
product development
,
engineering design
&
3D printing
firm located in Dallas / Fort Worth, Texas.  We are engineers focused on design for manufacturing.  Our goal is to help our customers move from concept to design to prototype to production.
Although our company continues to grow year after year,  PartSnap creates more cumulative revenue for other local manufacturing businesses in our community than we collect ourselves.  This is a tangible way we contribute to the net economic growth of the manufacturing industry in our community.
We are excited to help you develop your product ideas.
3D Printing
Product Development
Already have your design but need prototypes?
Check out Our 3D Printing Services
Different Materials and Resins